Gold Hexes Notebook by Denik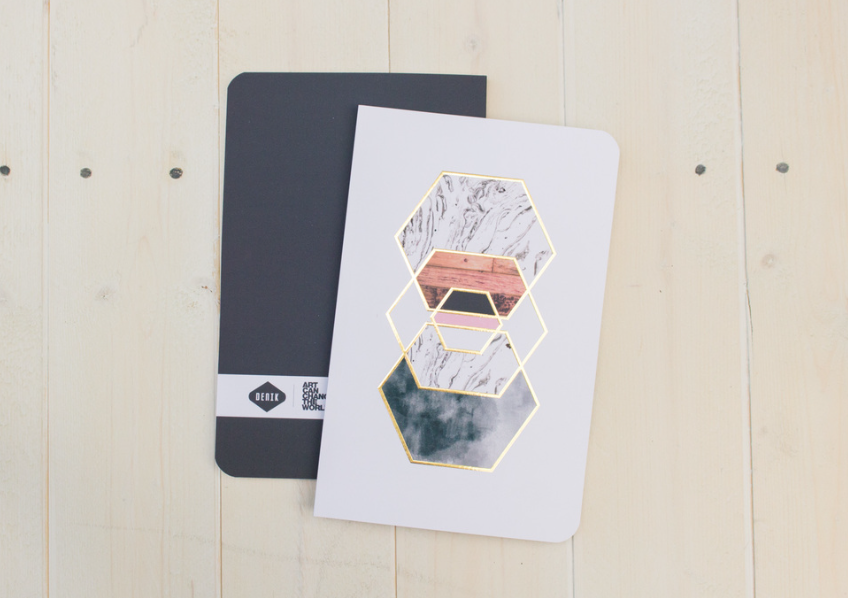 Gold Hexes Notebook by Denik
Denik softcover notebooks are 150 pages of acid free, 75% recycled paper.
Dimensions: 5.25" x 8.25"
A portion of every notebook goes to building schools and supporting artists.
The cover has a soft laminate to ensure image quality over time and creates a water resistant external coating. P.s. It feels like magic.
The journals are perfectly-perfect bound (yes, we used perfect twice). A top secret glue is used which helps the binding resist extreme cold and heat and allows the book to flex and bend... Creating a durable, functional and beautiful piece of art. Fold it up, stick it in your pocket, toss it in a bag, make it yours. It will last.