Unicorn Waist Beads by Suzi and Marie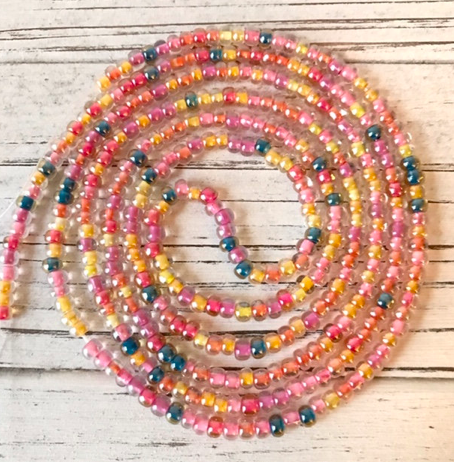 Unicorn Waist Beads by Suzi and Marie
Waist beads are the perfect way to adorn your beautiful belly! This tie-on strand is made from beautiful translucent glass beads, lined with pinks, blues, and yellows. Tap into your goddess magic with the UNICORN strand!

Color - UNICORN

Style - Tie-On

To size your beads down, place beads where you would like them to fall, slide down excess beads, tie, and snip ends!
Please measure your waist and select the appropriate size range. All sizes are done in inches.
Size: There are two size categories- 24-38.5 inches, 39-50 inches.
Measure your waist where you would like the beads to fall and select your size range. For example, if your waist is 30 inches, select size range 24-38.5.