Tiana Waist Beads by Suzi and Marie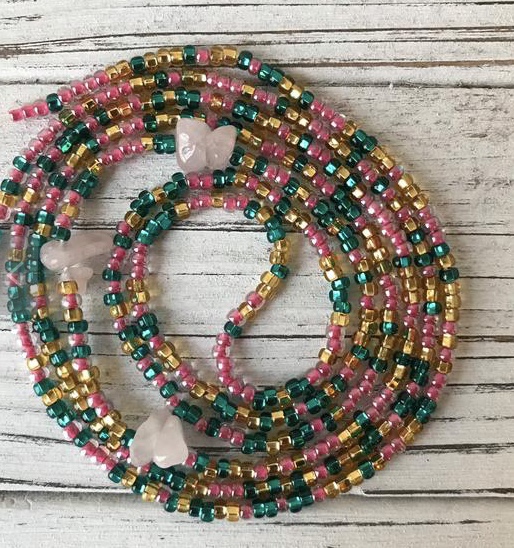 Tiana Waist Beads by Suzi and Marie
TIANA - Waist beads are used for a variety of reasons, but the only reason that matters is what they mean to you! Trying to lose weight? Want to feel sexy? Or are you just looking to adorn your beautiful body and have fun?

Crafted onto extra durable thread (no stretch) with beautiful 8/0 glass beads (13 beads per inch), these belly beads are sure to ignite self-confidence and self-awareness in the wearer.

This listing is for one (1) strand of beads that will wrap around your waist once. These are tie-on and are meant for long term wear.

Color: TIANA - a mix of teal, pink and goddess gold. Princess vibrations 👑
Available with (w) or without (w/o) additional rose quartz chips.


To size your beads down, place beads where you would like them to fall, slide down excess beads, tie, and snip ends!
Please measure your waist and select the appropriate size range. All sizes are done in inches.
Size: There are two size categories- 24-38.5 inches, 39-50 inches.
Measure your waist where you would like the beads to fall and select your size range. For example, if your waist is 30 inches, select size range 24-38.5.