Mesh Soap Saver Pouch and Washcloth Mitt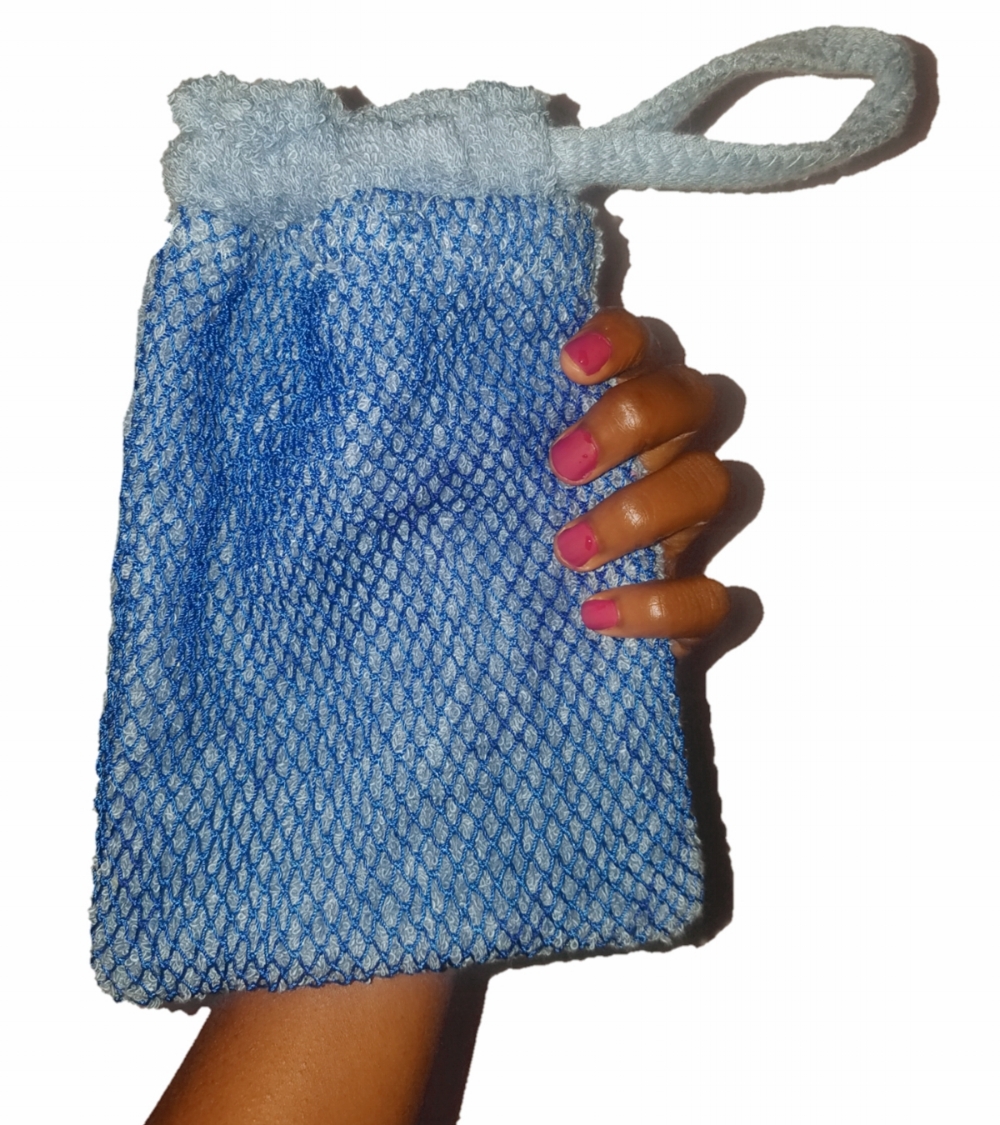 Mesh Soap Saver Pouch and Washcloth Mitt
Having smooth and flawless skin just became a lot easier with the Exfoliating Mesh Soap Saver Pouch and Wash Cloth Mitt by Sunique Creations! Exfoliate while you lather!!!
 
How to use:
Use the soap saver to hold your soap for a great bathing experience.
Simply place soap bar (or bits and pieces) into the pouch and wet to create suds.
The Drawstring pouch also doubles as a washcloth mitt and works great with liquid soaps!

Soap Saver Pouch/ Mitt is Double Sided!
NYLON MESH NETTING on one side for deep cleaning, exfoliation and a glorious massage experience! Traditional 100% cotton TERRY CLOTH on the other side to buffer the skin and improve circulation, thereby preventing rough, dry patches and revealing radiant skin!

Measurements:
9 inches long and 6 inches wide.

Care:
Machine washable
Hang to dry or machine dry, low setting.
Wash before the first use.
Available in various Purple and Blue.